Presenters
Information on our presenters for the 2023 conference will be updated here.
---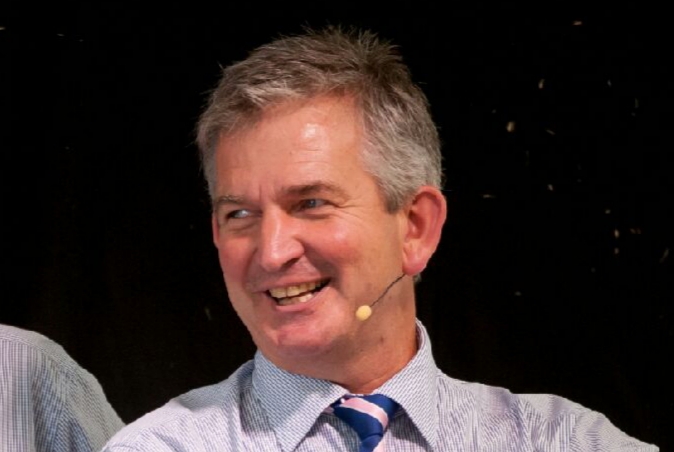 Steve Davis
MC
Steve Davis has been MC for the Quarry NZ Conference for over 20 years. He is in fact the Industry's personal MC, as this Conference, along with the bi annual Conference held in Australia, is the only time Steve works as an MC! Steve Davis's main job is that of an International Bloodstock Auctioneer. Selling for over 20 years in New Zealand, Australia and South Africa.
---
Tim Kennedy
IOQ President
Tim Kennedy is currently Fulton Hogan's Quarries Operation Manager in Gisborne. He has over 30 years' experience in the quarrying industry in New Zealand, Australia and the Pacific. Tim also sits on WorkSafe's Board of Examiners and brings a knowledge and understanding of, and involvement in, learning and development in the extractives sector. He was also a member of MITO's sector advisory group on its review of extractives national qualifications. He is a workplace tutor and has been a registered assessor. He holds a New South Wales Diploma in Extractives Industries Management and a number of Australian and New Zealand quarrying CoCs, including a New Zealand A grade quarry manager CoC.
Welcome by IOQ President Thursday 6 July, 8:05am
---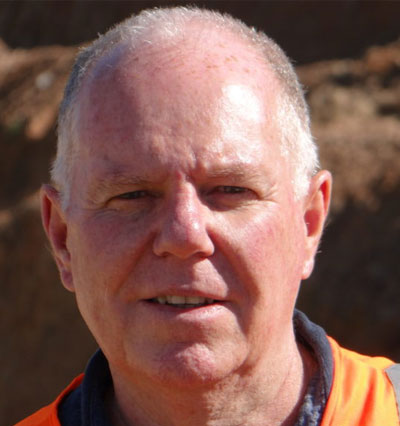 Wayne Scott
AQA CEO
AQA's Chief Executive is Wayne Scott who took on the role in October 2018. Wayne also jointly acts as CEO of MinEx, which oversees health and safety for mining/extractive industries.
Welcome by AQA CEO Thursday 6 July, 8:10am
---
Antonis Antoniou Latouros
President UEPG (European Aggregates Association)
Antonis Antoniou Latouros has a huge experience in the aggregates industry, and he is the Managing Director of M.S.C. Latouros Investments Ltd, the largest quarry group in Cyprus consisting of three aggregates quarries (Latomia Latouros Ltd, Latomio Pyrgon Ltd, Elmeni Latomia Ltd) and one gypsum quarry (Latouros Gypsum Ltd). In the group also operates a construction & demolition waste recycling plant (Recycling Point Ltd) as well as a holistic chemical laboratory (Veltia Cyprus Ltd). Antonis Antoniou Latouros was elected President of Aggregates Europe - UEPG (the European Aggregates Association) in June 2021 and since 2018 used to be the 1st Vice President of UEPG. He is also the President of the Cyprus Aggregates Producers Association since 2013 for which he used to be the Vice President for the years 2007 to 2013. He is also the President of the Cyprus Association of Construction & Demolition and Green Waste Recycling Companies since 2020. He is also a Board member and chairs the Audit Committees of the public companies, The Cyprus Cement Public Company Ltd and K & G Complex Public Company Ltd. He is also Board member of the Nicosia Chamber of Commerce and Industry and he was also Board Member (2012-2015) and Chairman (2015-2017) of The American Academy Alumni Foundation Larnaca.
Key Note Address Thursday 6 July, 8:15am
---
Kylie Fahey
Institute of Quarrying Australia – CEO
Kylie has over 20 years' experience in senior executive roles. Kylie has worked across numerous sectors including civil construction, health, property development and education and has experience in both the public and private sectors. Prior to joining the Institute of Quarrying Australia, Kylie was the Group Chief Executive Officer of the Foundation Education Group and a Director of Red Dot Property. She is the current Vice Chair of the Extractive Industry Reference Committee. Kylie is a strong leader who excels at aligning strategy to deliverable objectives. She has successfully realigned and grown businesses throughout her career by balancing financial drivers and KPIs and people's performance. Kylie is extremely passionate about the businesses she supports and understands there is one core element that sets companies apart – its people.
Update from Australia Thursday 6 July, 9:00am
---
Jim O'Brien
Jim O'Brien is Convenor of the Global Aggregates Information Network, GAIN™, (www.GAIN.ie), a voluntary coalition of aggregates associations around the world. Founded in 2010, GAIN now has 23 members, including AQA, on six continents, representing 80% of global aggregates production. Industry best practices are shared in conference calls every two months, with the first post-pandemic physical meeting, kindly hosted by AQA, taking place in Queenstown on July 2-5, 2023. Jim was formerly Group Technical Advisor in CRH plc, the international building materials group. He was President of the European Aggregates Association from 2009 to 2012, and continues as its Honorary President.
Update on GAIN, the Global Aggregates Information Network Thursday 6 July, 9:30am
---
John Galbraith
Patchell Industries Ltd, Rotorua
Project Director - Ōpōtiki Harbour Transformation. NZ$100M harbour construction project. Led project through 10 years of economic analysis, procurement, design, value engineering, supply sourcing and business case development, to funding approval February, 2020. Currently directing implementation, at 80% completion, for opening late 2023. Governance: Chairman and independent Director: Patchell Industries Ltd, Rotorua. 2011 – present. (Transport manufacturing)
Opotiki Wharf Project Thursday 6 July, 10:30am
---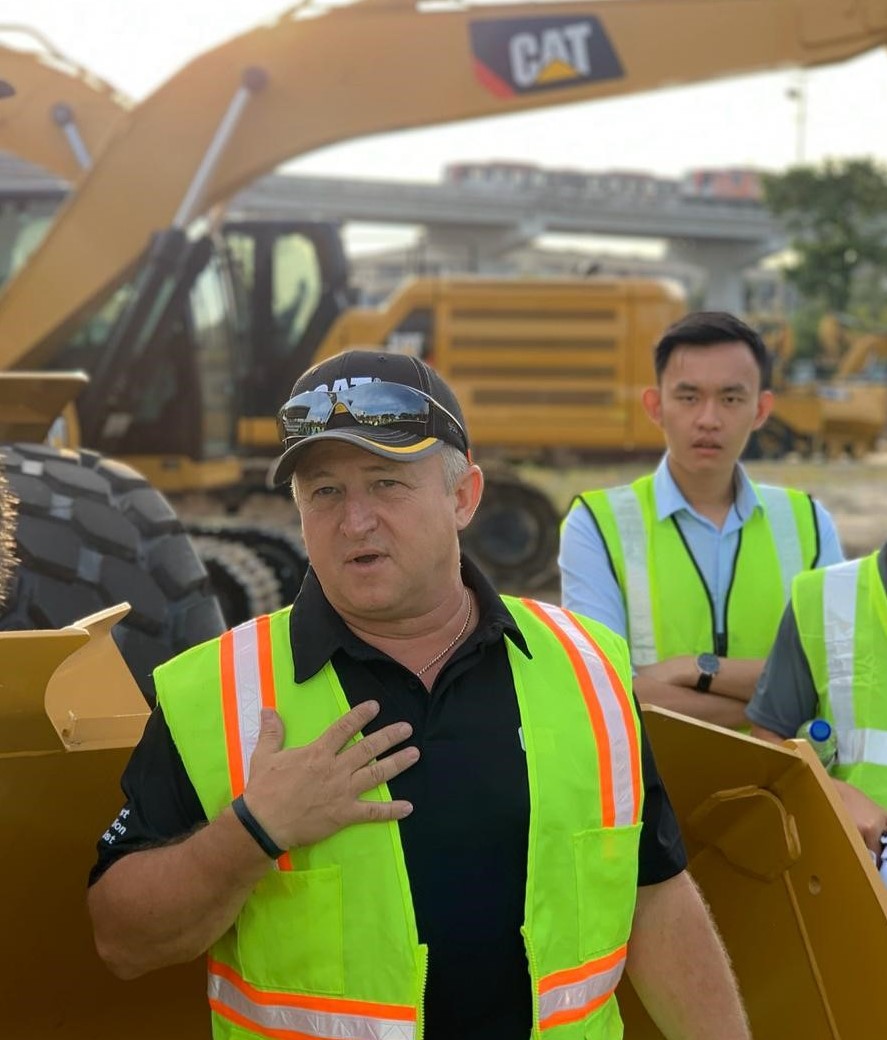 Dick Mars
Caterpillar
Cat Medium Wheel Loader market professional application specialist. 25 years with Caterpillar in various roles including the Melbourne Manufacturing plant manager. 38 years in the transport and earthmoving industry and has spent the last 20 years representing Caterpillar Medium Wheel Loaders with MWL Specific roles in Asia, USA and Canada and Australia and New Zealand. Based in Queensland, married with children and grandchildren. Dick works to assist customers understand MWL features and benefits as well as provide voice of the customer back to the Cat MWL Product Group.
Thursday 6 July, 11:00am
---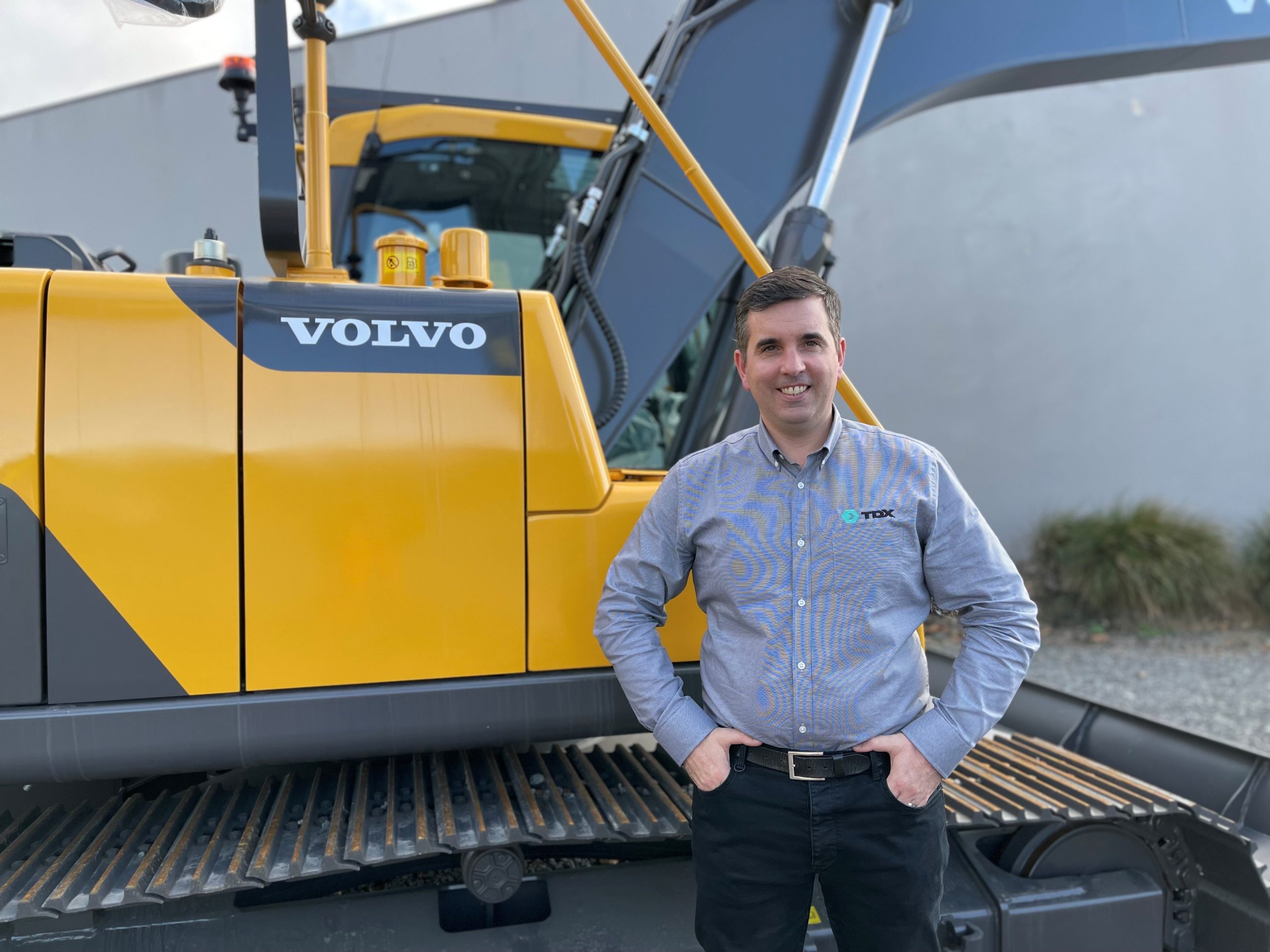 Colm Hamrogue
CEO - TDX Ltd
Volvo Activecare. Get connected and boost uptime. Friday 7 July, 8:00am
---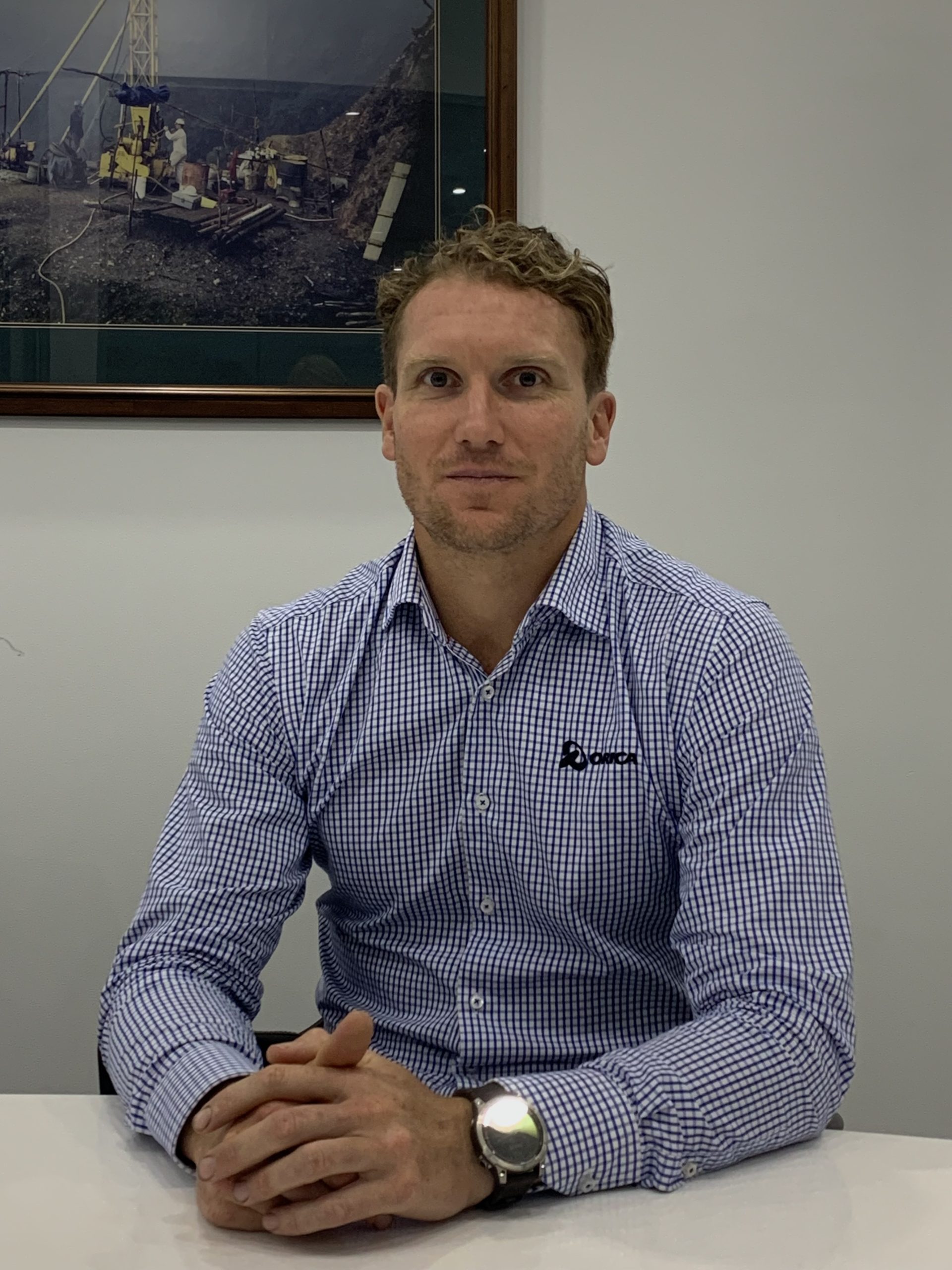 Lochy Jones
Orica
Lochy is the Senior Manager Safety, Health, Environment and Security for Australia Pacific at Orica. Lochy has 15 years' experience in surface and underground mining, having held various Statutory Positions at mines in Western Australia. With a background in Health, and having worked remotely as an Industrial Paramedic and Emergency Responder, Lochy has spent the last 6 years at Orica supporting 100+ Mining and Quarry Services sites in Australia, PNG, and New Zealand. Over that time Lochy has been involved in the development, deployment, and continual refinement of Orica's global Fatality Prevention program – Major Hazards Management.
Orica Presentation Friday 7 July, 8:30am
---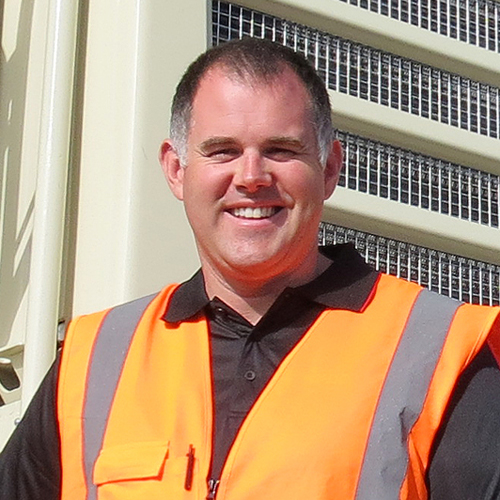 Garth Taylor
MIMICO
Garth is the Crushing and Screening Business Manager at MIMICO. Garth started his career at the Barmac VSI crusher factory in Matamata as a mechanical engineer and working into a technical support role that lead him into a 12 year period working for Metso in North America. During this time Garth spent a significant amount of time travelling throughout North and South America providing process and technical support to many aggregate and mining operations. In 2015 Garth and his family returned to New Zealand and started his current role with MIMICO where he manages sales and support functions of the crushing and screening business within MIMICO.
Manufactured Sand from High Pressure Grinding Rolls Crusher Friday 7 July, 9:00am
---
Dirk Fincke
UEPG (European Aggregates Association)
Since February 2006, Dirk works in EU Public Affairs for Aggregates Europe - UEPG representing the largest non-energy extractive industry. He worked in leading positions within Industrial Alliances such as "Industry4Europe" and contributes actively to the "Construction 2050 Alliance" and is currently building up "The Essential Raw Materials Coalition". Dirk is Secretary General of Aggregates Europe – UEPG, and Secretary of its Economic Committee. In this capacity he is a Member of several European Commission Expert Groups, e.g. the Raw Materials Supply Group, the High Level Construction Forum, the High level steering group of the European Innovation Partnership on Raw Materials, the EU Biodiversity Platform and the United Nations Environment Programme Expert Roundtable for sand and sustainability.
Sustainability initiatives in Europe Friday 7 July, 9:30am
---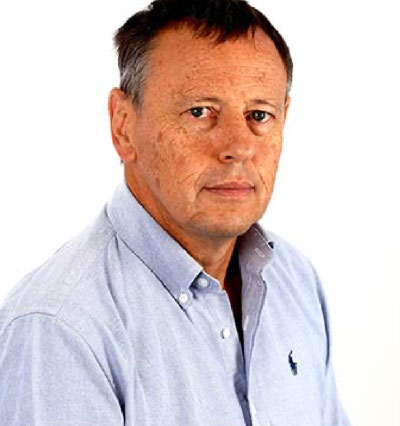 Paul Hunt
WorkSafe
Paul Hunt is the Chief Inspector Extractives in the High Hazards Unit based in Hamilton. Paul is a vastly experienced extractives executive. He was most recently Solid Energy's North Island Operations General Manager, and he has held the roles of Mine Manager and General Manager at the Huntly East mine. Paul holds Senior Site Executive and First Class Coal Mine Manager qualifications, along with others covering incident management and analysis, risk management and occupational health and safety management.
Chief Inspectors Address Friday 7 July, 10:30am
---
Klaus Thoeni
University of Newcastle, Australia
Associate Professor, Priority Research Centre for Geotechnical Science and Engineering, The University of Newcastle, Australia Klaus is a highly motivated academic with a strong international reputation for research excellence in numerical modelling and photogrammetry applied to practical geotechnical problems. With over 100 research publications to his credit, he has established himself as a leader in the field. His research focuses on the development of cutting-edge three-dimensional computational models for rock and soil mechanics problems for more cost-effective and safer engineering designs. He is passionate about solving complex real-world engineering problems and committed to bringing about a positive change in the mining and quarry industry through his pioneering engineering solutions that strive to improve safety standards.
Edge Protection: How safe are safety bunds? Friday 7 July, 11:15am
---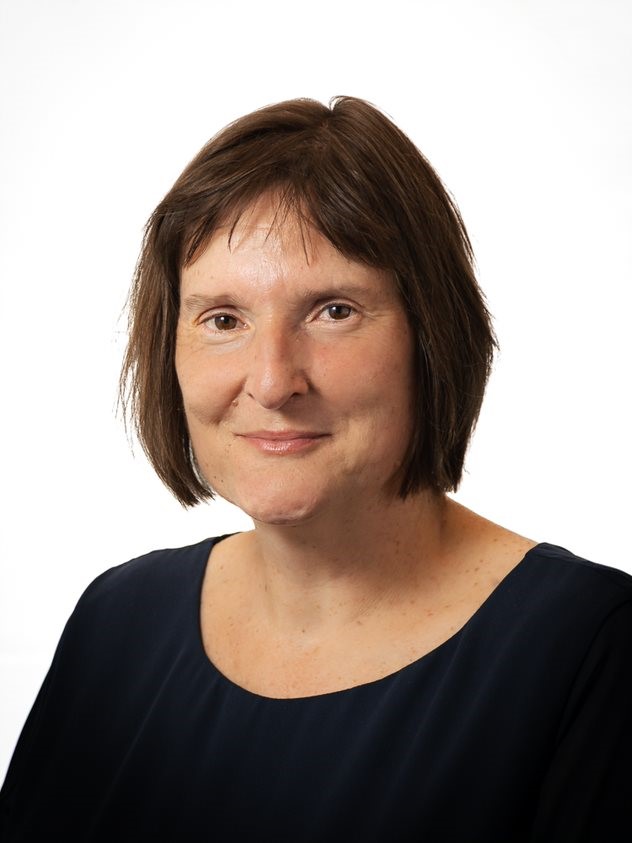 Dr Mary Obele
Dr Mary Obele did our last Jim MacDonald Memorial lecture tour. She loves big machines and being on worksites. She has been a doctor for over twenty years specialising in health and work as a Specialist Occupational and Environmental Physician. She does medical assessments for various industries, advises on hazards and risks, consults for organisations, lectures at universities and trains new doctors. She is a member of various health committees and panels. At home, her family often has bits of engines in the lounge.
Keeping Everybody Healthy Friday 7 July, 12:00pm
---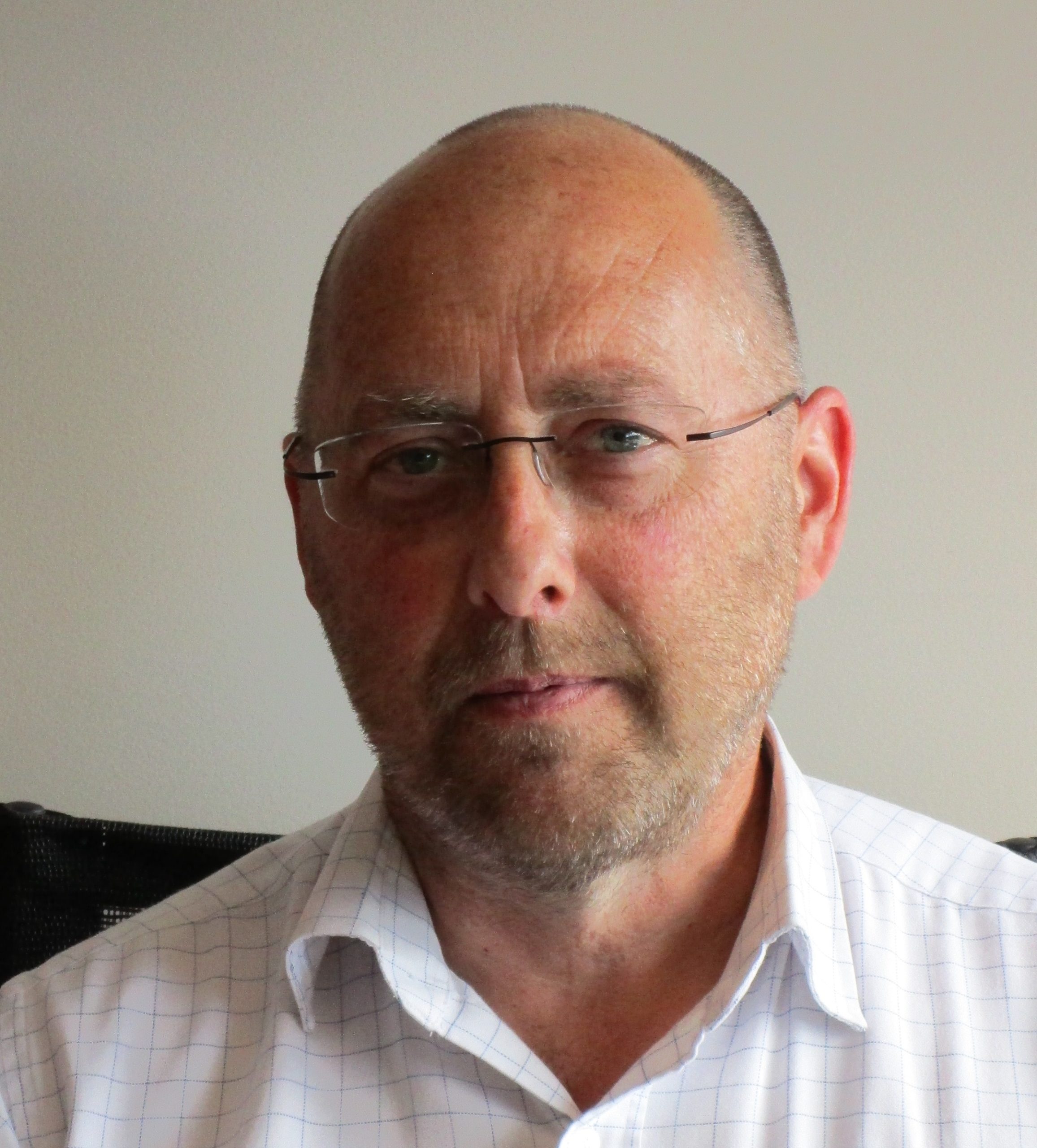 Grant Bosma
Waka Kotahi
Grant Bosma has worked in the civil materials and road construction industry for over 40 years. Most of his career was with contractors and material suppliers, but for the past five years he has worked for Waka Kotahi as Principal Surfacings Engineer. In this role he has been involved with technical specifications and guidance documents update, provided advice and support to major projects and assisted with forensic advice when surfacing works have not gone to plan. Following recommendations from the Aggregate and Quarry Association Waka Kotahi assembled a working group to look at M04 specification for basecourse aggregates. A draft update has been developed and Grant's presentation will outline and explain the proposed changes to the document.
Update on changes to M4 specification Friday 7 July, 1:30pm
---
Raf Manji
Leader of The Opportunities Party
Raf is Leader of The Opportunities Party, a role he took up in early 2022. Prior to that, he served two terms as a Christchurch City Councillor. As Chair of the Finance Committee, his main focus was the Council's financial position and insurance settlement, as well as its post-earthquake strategic direction, risk management and engagement with Central Government. He also acted as an Independent Advisor to the Christchurch Foundation on the distribution of donated funds and support to the victims of the 15th March Terror Attack. He sat on the board of Christchurch City Holdings Ltd and was a member of Local Government working groups on Funding, Risk and Localism and the Central Government Working Group on Trade for All. Raf spent 11 years trading global markets and providing high-level macro-economic advice for investment banks in London from 1989-2000. He left banking to work for an environmental start-up, Trucost, which became a pioneering company focused on measuring and accounting for the environmental costs of business. In 2002, he moved to New Zealand and has since been actively involved in governance, strategy and social enterprise. He has worked with the AsiaNZ Foundation, the Christchurch Foundation, the Volunteer Army Foundation, Refugee Resettlement Services, Christchurch Budget Services, Pillars and the Christchurch Arts Festival as both a volunteer and board member. In 2023, he proposed the introduction of the Teal Card, an app designed to invest in and promote sustainable and healthy outcomes for our younger generations. He has a degree in Economics and Social Studies from the University of Manchester and a Graduate Diploma in Political Science and a Masters in International Law and Politics from the University of Canterbury.
Political Panel Discussion Friday 7 July, 2:00pm
---
Simon Court
ACT MP
First term ACT MP and spokesperson for Environment, Climate, Transport & Infrastructure, Energy & Resources and Local Government, Simon is a Civil and Environmental Engineer with 20 plus years' experience in roles for the private sector and local government. This includes 10 years leading engineering, planning, tendering, and leading construction teams primarily in Auckland, Wellington, and Fiji. Simon has three teenagers, the youngest with Down Syndrome which influences his perspective on accessibility. In local government Simon managed a portfolio of 200 closed landfills, many in the coastal area, with aging and failing infrastructure. This experience led to a change of direction, and eventually to Parliament with ACT, where Simon sits on Environment Committee and Transport Committee. Simon believes that reforms to the RMA and Three Waters are a unique opportunity to set much higher ambitions for productivity and strengthen property rights, but the current direction will not deliver either. Transport policy should focus on improving network efficiency, relieving congestion and building capacity before the roads are gridlocked, not fixing climate change - a carbon price and the cap on emissions under the ETS already sets the right incentive. Resilience and affordability should have the highest priority for Energy policy makers. Wealth derived from developing our natural resources funds social and economic outcomes for all New Zealanders, on the basis that the environment is restored to the same or better standard on completion. The principle of subsidiarity should apply to local government, and when it comes to community owned assets and land use, decisions should be made by democratically elected representatives. https://www.linkedin.com/in/simon-court-47a56216/ https://www.facebook.com/simoncourtact
Political Panel Discussion Friday 7 July, 2:00pm
---
Stuart Smith
National MP
Stuart Smith is the National MP for Kaikoura. He is the Opposition Spokesperson for Energy and Resources, Viticulture and the Earthquake Commission. He has been in Parliament for nine years, elected in 2014. Prior to entering Parliament, Stuart was Chairman of the New Zealand Winegrowers and owned and operated a vineyard in Marlborough, with his wife Julie. Stuart was inducted as a New Zealand winegrowers fellow in 2013 for services to the industry. He was also President of the New Zealand Grape Growers Council and a former member of the New Zealand Institute of Directors. Stuart has three adult children and lives in Blenheim.
Political Panel Discussion Friday 7 July, 2:00pm
---
Tracey McLellan
Labour MP
An effective, compassionate, and fierce advocate, Tracey McLellan is delighted to be the MP for Banks Peninsula. Tracey grew up in Southland and made Christchurch home in 2002. She is the proud parent of two sons, Jake and Taylor. Tracey attended the University of Canterbury where she graduated with a PhD in Psychology and worked for a number of years in clinical research. Her focus was to better understand different dementia disorders and what happens after childhood brain injury. Tracey also worked as an organiser for the New Zealand Nurses Organisation supporting our nurses working in primary health and across the health sector. Since entering Parliament, Tracey has served on the Health Select Committee, which she currently chairs, as well as serving as a Government Whip. An avid cricket fan, with no cricket talent, Tracey has also been lucky to combine her love of sport and science by working to improve the way concussion is managed in sport. Prior to her election as an MP, Tracey was the Senior Vice President of the Labour Party and has been active in the party since 2011. She is passionate about people and enjoys being part of a strong Labour Government which is building on the progress that's already been made – she is determined that people remain at the heart of everything we do.
Political Panel Discussion Friday 7 July, 2:00pm
---
Nigel Latta
Special Guest - TDX Ltd Awards Dinner
Nigel Latta is a respected clinical psychologist, author and documentary maker with over two decades of experience in various fields, including mental health, criminal psychology, and parenting. Throughout his clinical career, Nigel has worked with sex offender treatment programmes, schools, alcohol and drug treatment programmes, prisons, and countless families. He has also consulted with the police, child youth and family, and the prison service. In recent years, he has authored books on parenting and forensic psychology, which have been published in nineteen countries. Nigel's television career encompasses documentaries on a wide range of subjects, such as parenting, inequality, sugar, alcohol, Antarctic science, the psychology of money, and neuroscience. In 2012, he was appointed as an Officer of the New Zealand Order of Merit for his contributions to the field.
TDX Ltd Awards Dinner Friday 7 July, 6:00pm
---